This article describes the creation of an ISAN for episodic (or serial) works such as series, serial documentaries, recurring TV entertainment programs,.. For allocating ISAN to unitary content (feature films, documentaries, telefilms...) refer to ISAN creation: unitary works 
Submit the data online
The serial ISAN registration is accessible from the menu item "Create Serial ISAN"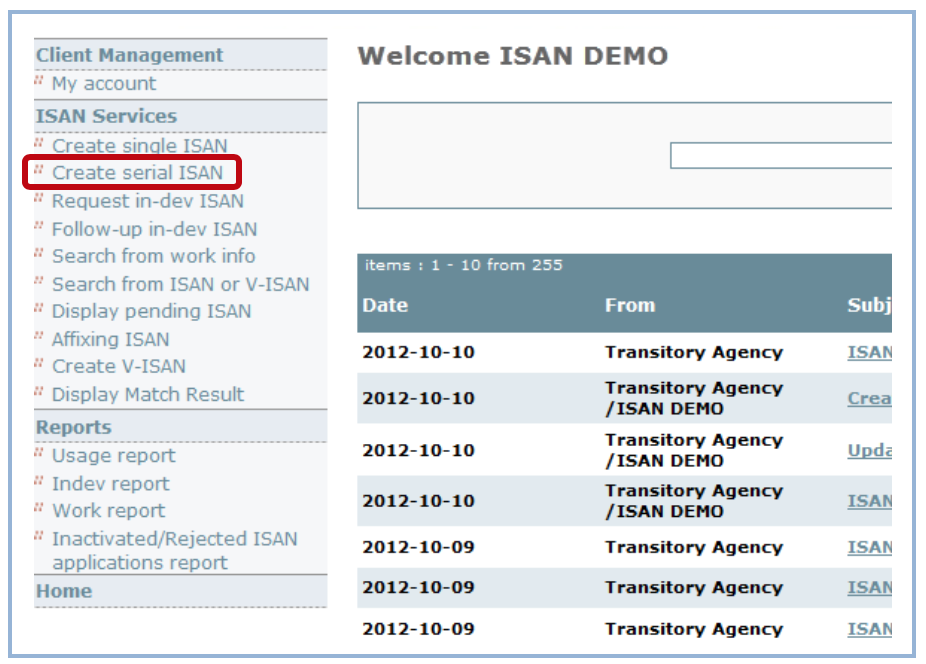 The serial work registration process starts with the selection of a Serial Header (= the Series record in the ISAN Registry). Therefore, first search for a Serial Header that matches with the Serial to register with ISAN.
Case 1: the Serial Header is already registered in the ISAN Registry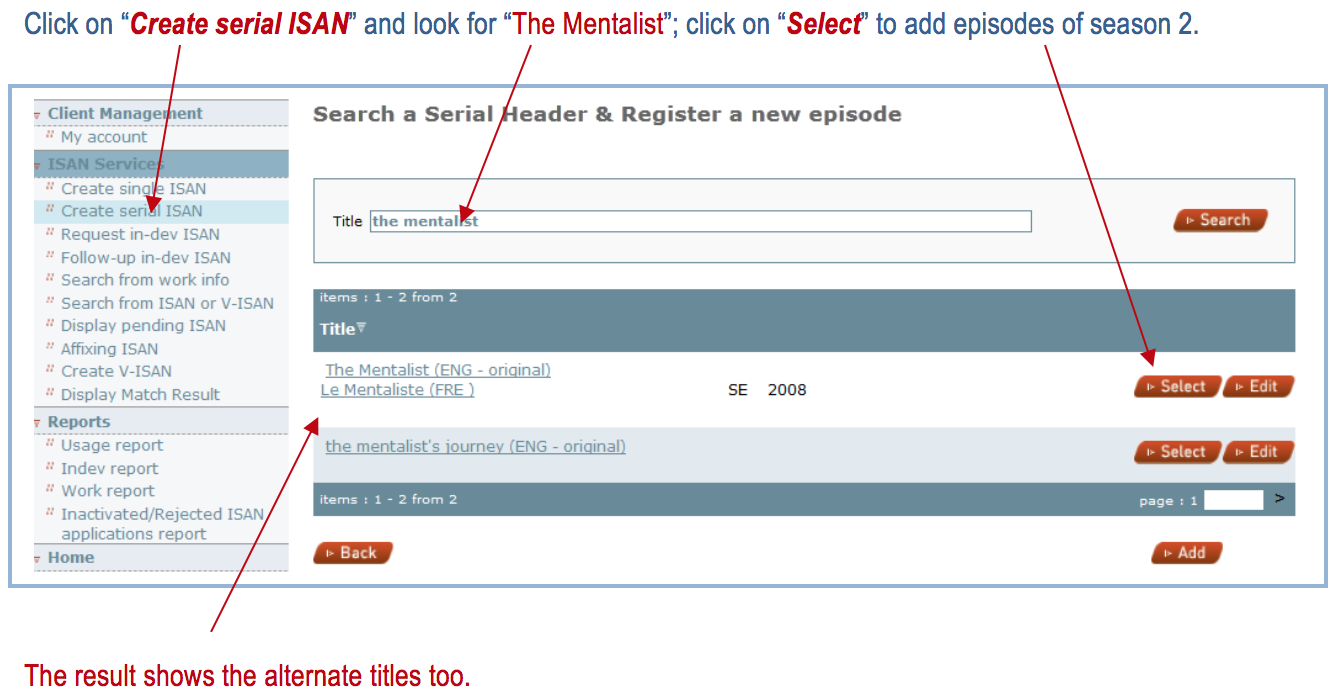 Once the Serial Header is selected, the Episode data entry form opens.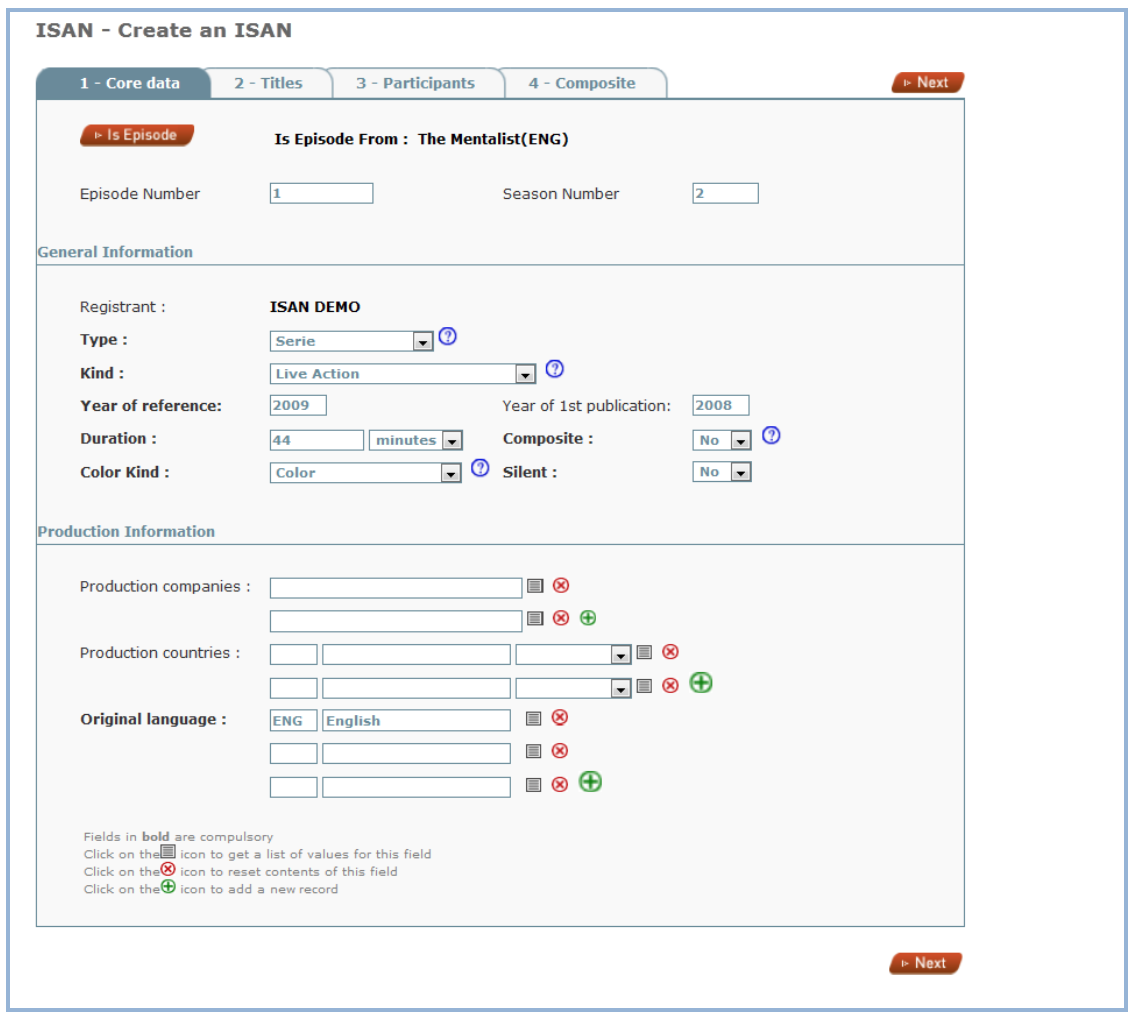 To fill in data, proceed the same way as for a unitary work registration; refer to ISAN creation: unitary works 
Note: if other episodes have already been registered, some descriptive information usually common to all episodes is automatically inherited to facilitate the registration process. This information can be changed if appropriate. Fill in other data such as the episode number, season number, title, cast (if different) etc...
Case 2: the serial header is not registered (no result returned from the search):
Example: series name = "The series registration process"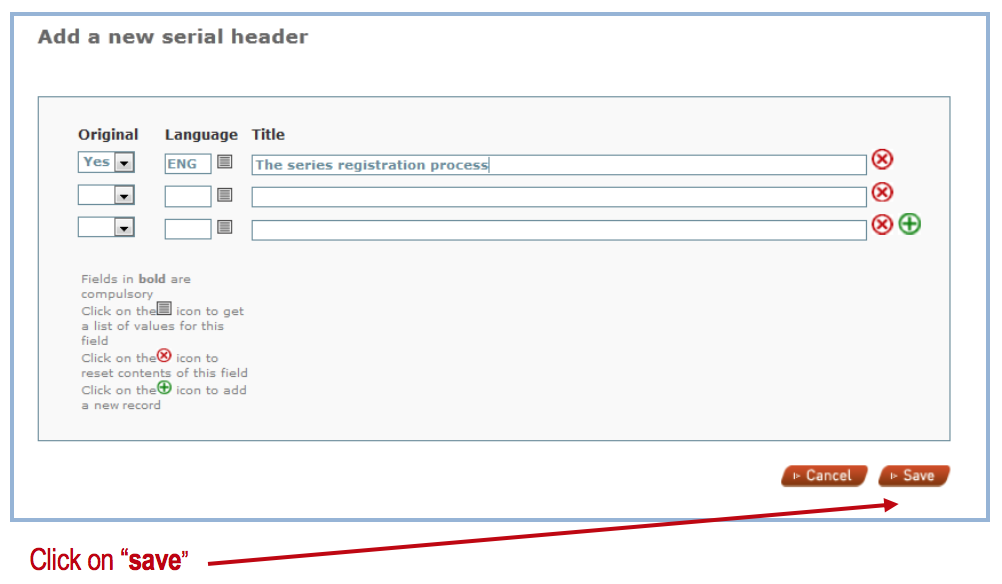 Redo the search to retrieve and select the Serial Header for Episode registration (refer to Case 1).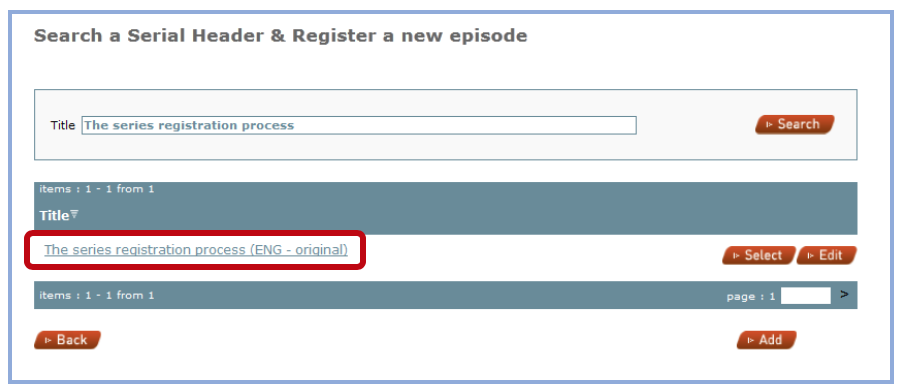 Prior the creation of the Serial Header, the ISAN system performs a duplicate check to ensure that the series is not already registered.

If the Serial Header you have just created can't be retrieved, then it is still in the matching queue that processes all requests for duplicate registrations checks.

Alternatively, when the process finds a similar series / possible duplicate in the ISAN registry, the process is paused for pending resolution by the Registration Agency. Check in the Notification Board if the Serial Header is pending,  if so, contact your Registration Agency to resolve the pending.