Project ISAN metadata is only visible by the registrant, and the registration agency. Since audiovisual projects can sometimes span over several years, Project ISAN shall always be described with the most up to date information. This will facilitate the Project ISAN management durning the whole project life cycle and help to prevent duplicates by authors or co-producers.
Project ISAN shall be activated to transform the Project ISAN in a final public ISAN searchable by everyone.
1. Search the Project ISAN to update
All Project ISAN associated to my client account are listed in My Projects accessible from the menu ISAN for Projects

If needed, you can perform a search within the list My Projects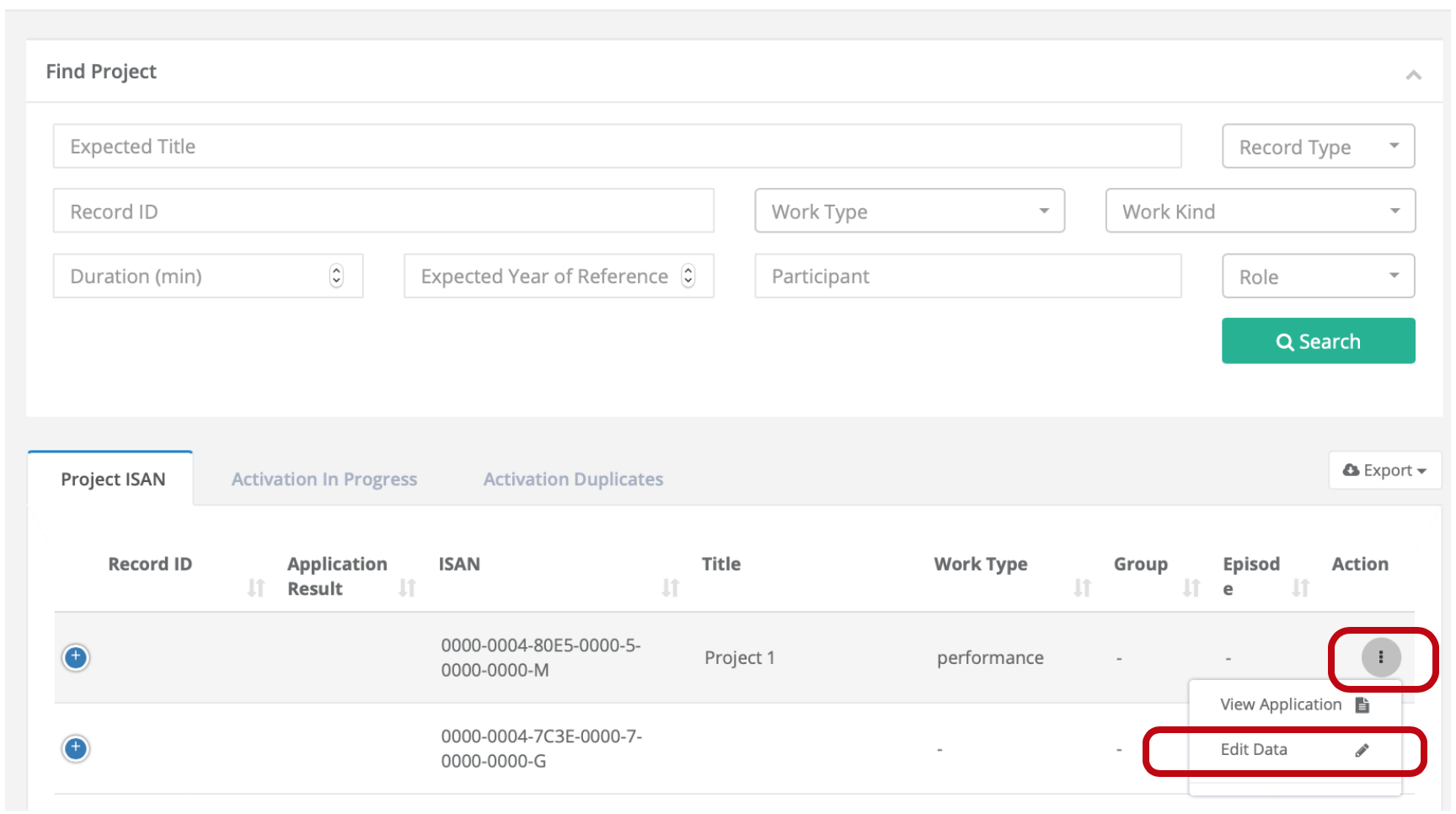 2. Update the Project ISAN
Updating the metadata associated with a Project ISAN is very important for a proper identification, anytime, of you work in project.
| | |
| --- | --- |
| | Updating Project ISAN metadata with final works information is a requirement before activating a Project ISAN. |
The update of Project ISAN is covered by the guide Update ISAN Metadata.
3. Activate the Project ISAN
Once the project is completed, the Project ISAN shall be activated. This will publish the metadata associated with your ISAN and make the ISAN usable by others.

Failing to activate your Project ISAN might result in the allocation of another ISAN for your work (by a trusted third party) that needs an ISAN for this work but couldn't find one.
To activate your Project ISAN, select the ISAN in the list of Projects ISAN and click on View Application.

Check that the metadata is up to date with the final information of the work!
At the bottom of the Project form, click on Activate Project in the Action menu.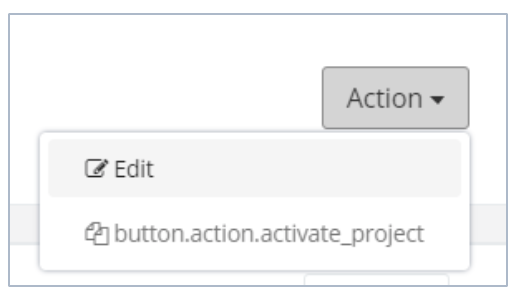 A new duplicate check will be performed to validate that your work is not already registered with ISAN. This should not happen if you activate your ISAN in due time i.e. before the release of the work.