Registrants can update anytime the metadata associated to their ISAN. This is required for In-development ISAN before activation and useful for active ISAN to add for example a new alternate title when the content is distributed in a new country.
Note: a registrant cannot update the metadata associated to an ISAN registered by another registrant. However registrants can ask to their registration agency for updates if there is a mistake or a missing information. 
Warning: Metadata changes shall only serve to enrich or correct the information associated to the ISAN. It is not allowed to fully change the metadata of an active ISAN (or an in-dev ISAN transmitted to film funds) so that it identifies an other audiovisual work.
Search the ISAN to update
Perform a search by metadata or by ISAN to display the ISAN form to update

Edit the metadata
Click on "Edit" on the bottom right to edit the ISAN data.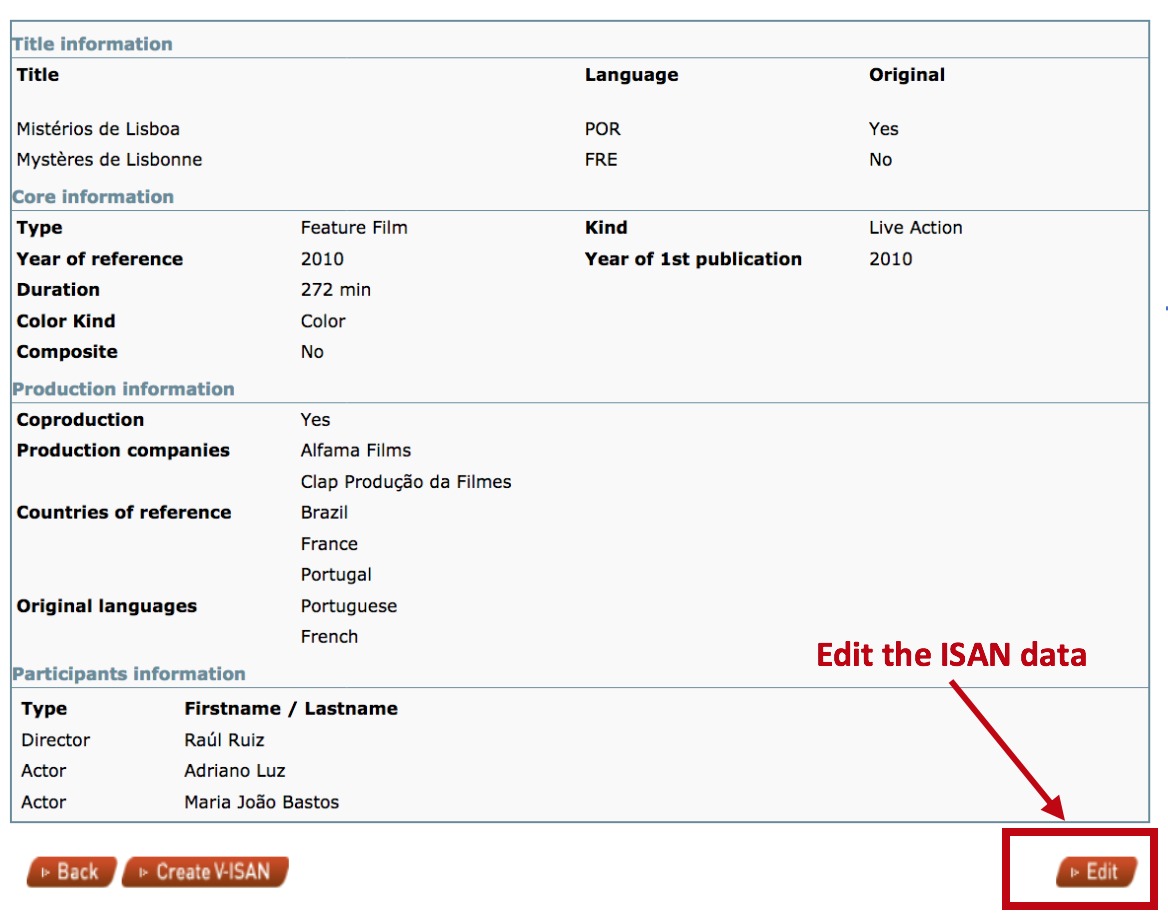 Update the information and click on "Save" after preview of the updated form.