This article describes the process to sign-in the ISAN Support Platform for new users and registered users.
Important note to Safari users: if you are using the Safari web browser or an iOS device, make sure to uncheck the "Cross Site Tracking" option in your safari settings or use another web browser. Read more here

)
Access to the ISAN Support Platform : https://support.isan.org and click on Sign-in.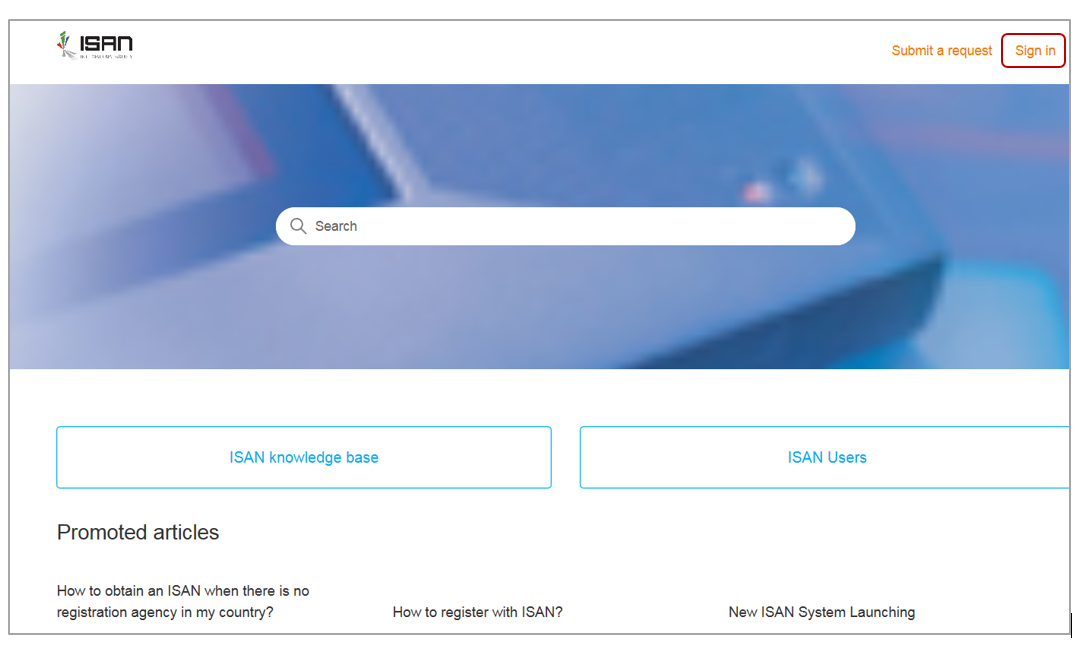 1 - Sign-in instructions for new users
For a first visit on the Support Platform, click on New to ISAN I-A? Sign up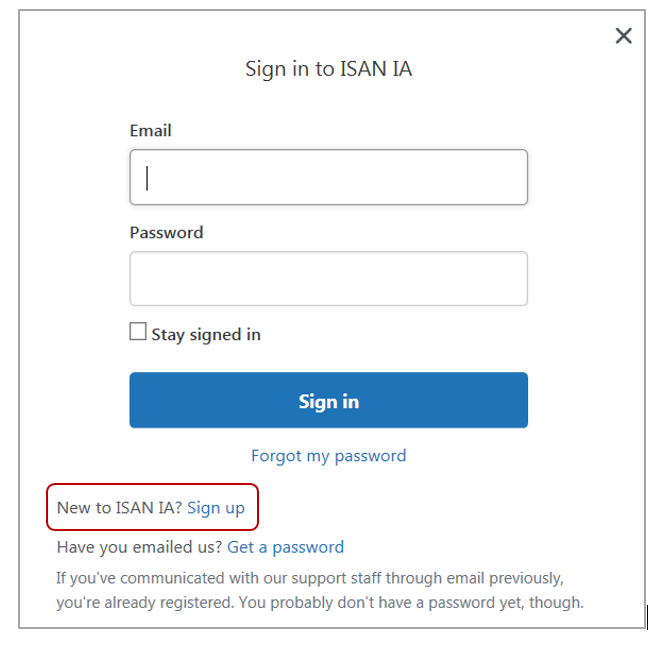 Follow the instructions to create the access.
The email address must be the same used to contact ISAN-IA Customer Service.
After clicking on Sign up, this pop up shows up.
Email reception :

The next step is the password creation: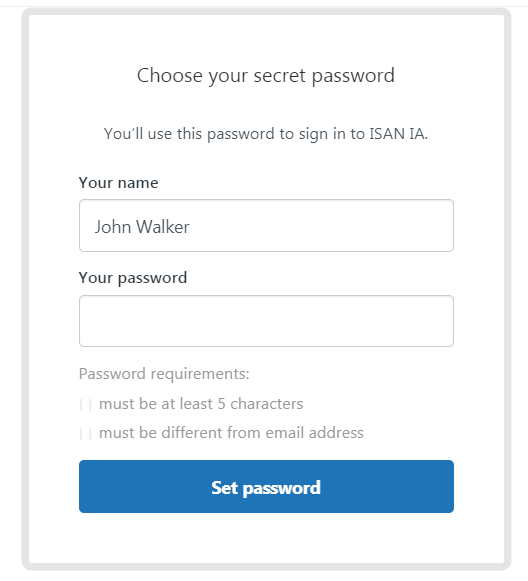 The new user has access to the Support Platform :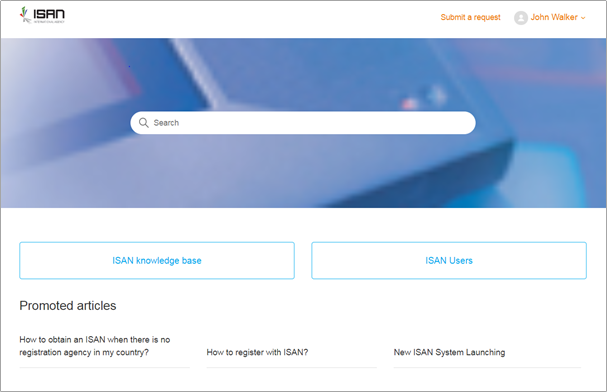 2 - Sign-in instructions for registered users
Click on Sign in

Enter the email address and the password, as defined in the previous step.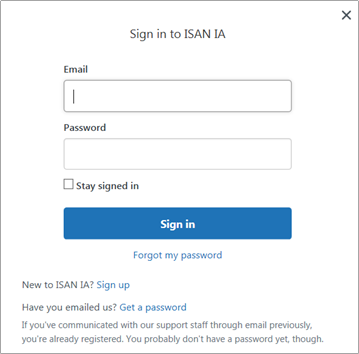 Requests can be sent to our Customer Service through the Support Platform without sign-in.

Sign-in prior to send a request enables the user to have access to the Support Platform, to the history of all requests sent and answers received from ISAN-IA.