This article describes the creation of an ISAN for non episodic (or unitary) works such as feature films, documentaries, telefilms... For allocating ISAN to episodic content (series, serial documentaries, TV entertainment programs,...) refer to ISAN creation: episodic works.
Submit the data online
To create an ISAN for a unitary work, select in the menu "create single ISAN"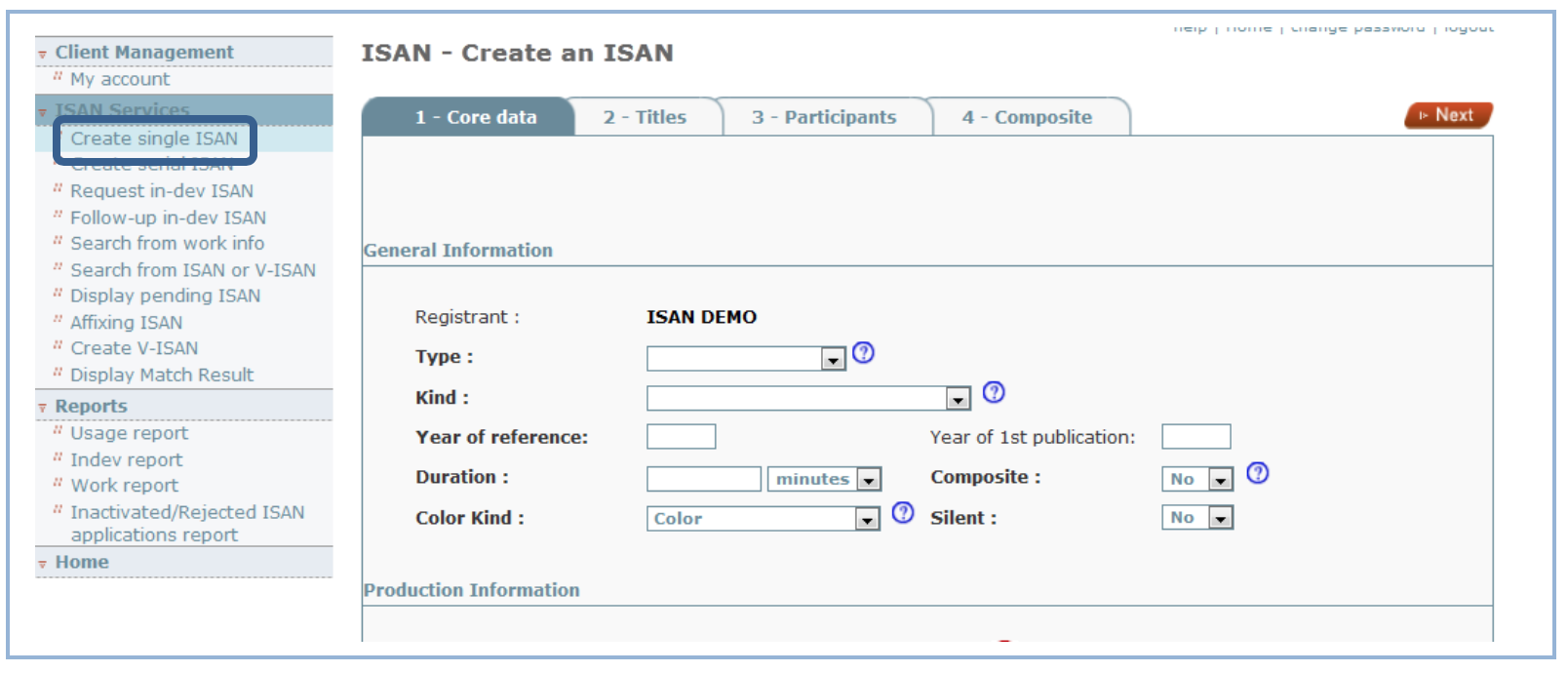 Fill in the work information, fields in bold are required. 
Refer to the article Registration best practice for details on metadata values and formatting expectations for proper registration.   
Provide as much information as possible for a proper identification of your work.  
Once all data is filled in (Core data, Titles, Participants, if applicable: Composite), click on "Preview" to review the registration data (use the "Back" button to apply corrections).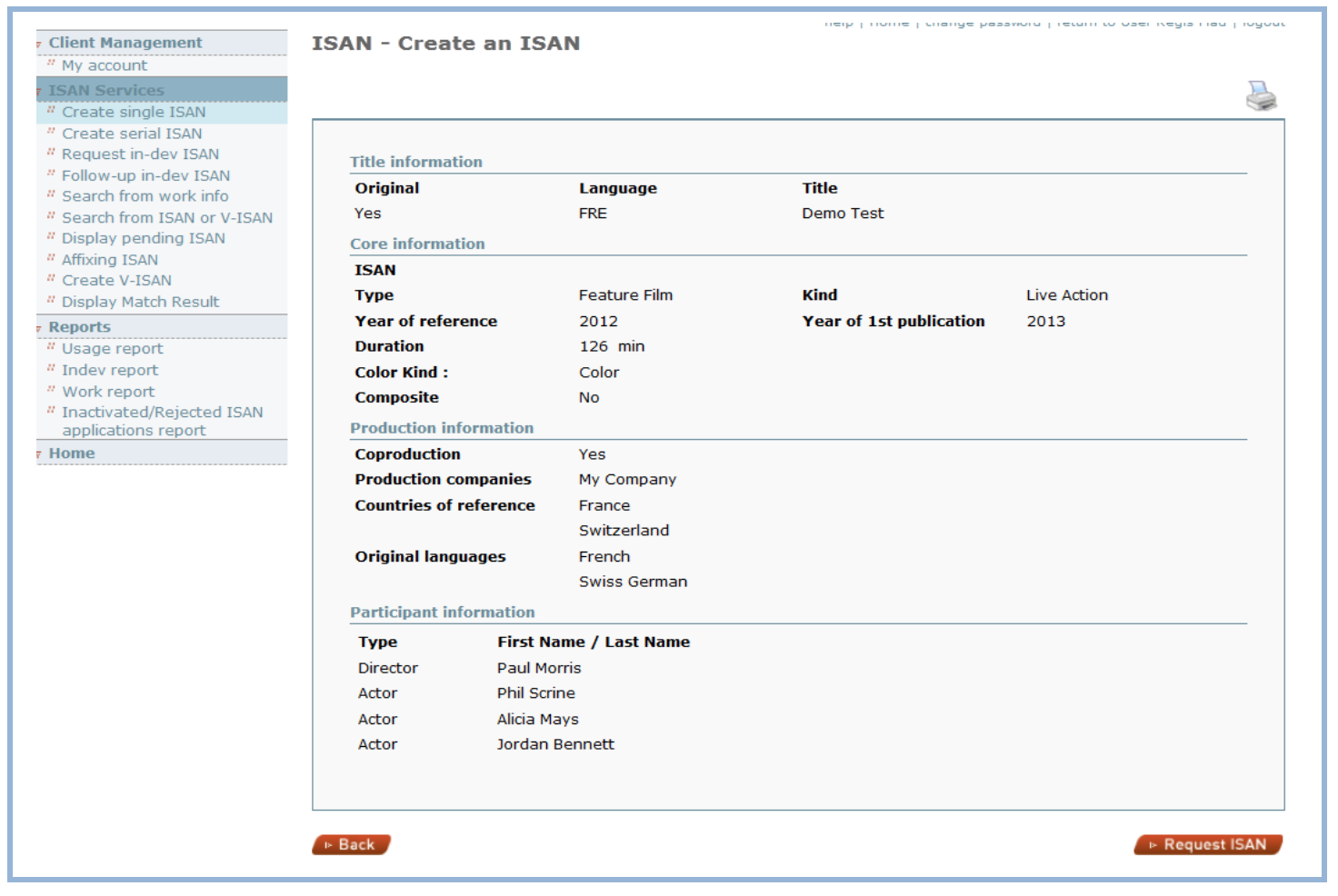 To submit the data for ISAN allocation, click on "Request ISAN".
Obtain the ISAN
After having submitted the metadata for registration, the result of the registration application will appear in the notification board on the home page. This can take a few seconds or a couple of minutes depending on the number of other parallel ISAN registration requests by other registrants.