This article describes the creation of in-development ISAN (in-dev ISAN) for non episodic (or unitary) works such as feature films, documentaries, telefilms... For allocating ISAN to episodic content (series, serial documentaries, TV entertainment programs,...) refer to in-dev ISAN creation: episodic works.
Request an in-dev ISAN for a unitary work
Click on the menu item "Request in-dev ISAN" and enter the value "1" to request one in-dev ISAN for a unitary work

Click on "OK" to issue the in-dev ISAN

Click on the in-dev ISAN to associate information to the in-dev ISAN. 
WARNING! Never leave an in-dev ISAN without information!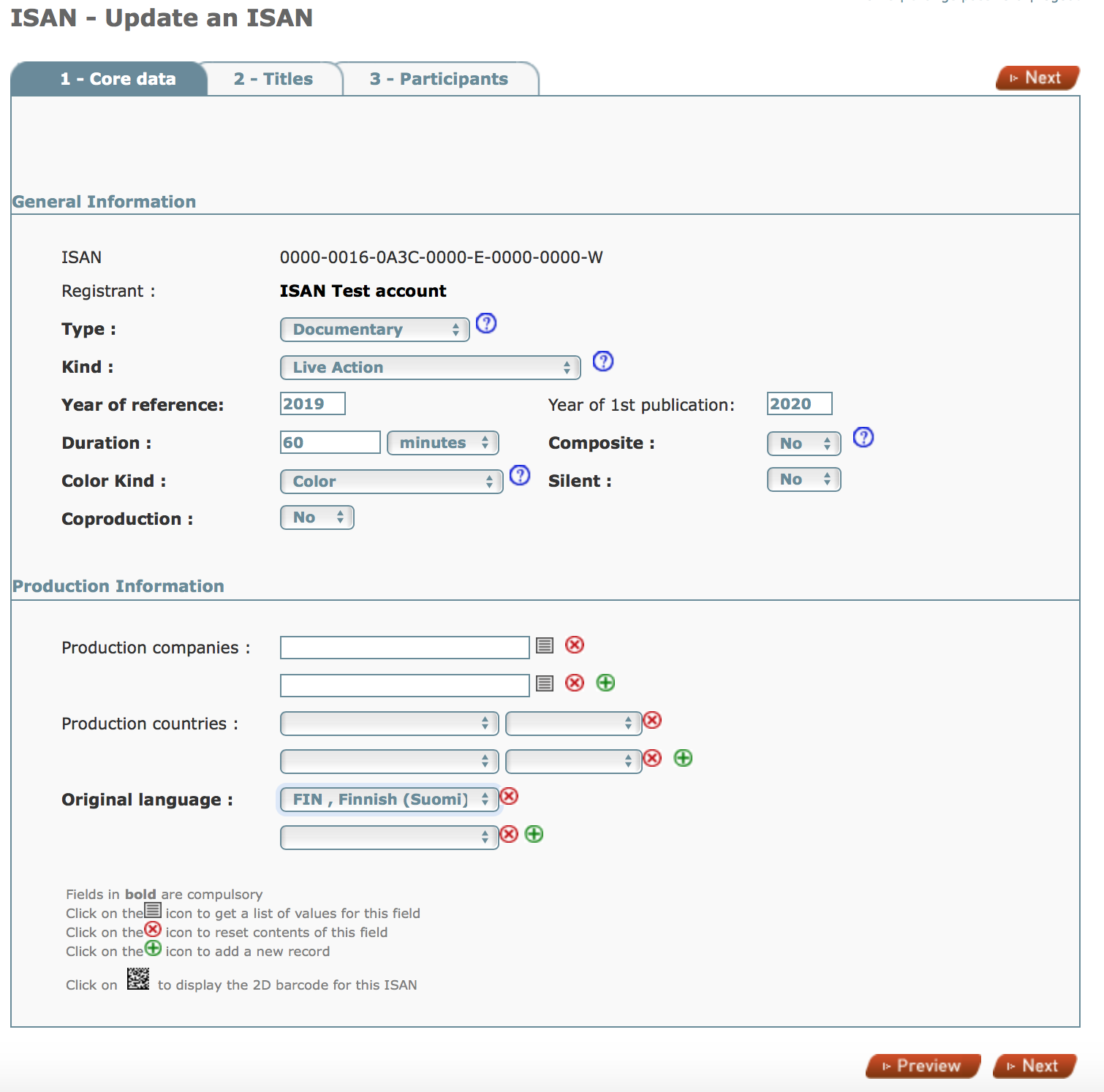 Add as many information as possible, in-dev ISAN contain temporary information until in-dev ISAN activation. This information is therefore subject to change, so don't worry about approximations. A proper description of in-dev ISAN will help you to maintain your list of in-devs and might help us later to prevent the creation of an ISAN if you are late in activating you in-dev ISAN a release of your work
Work Type, Work Kind, Color Kind, Original Language: are usually known
Years: use your target production and publication years
Duration: use the expected duration 
Title: use the working title 
Participants: Author(s) is usually known, add the expected director and cast if already known, etc..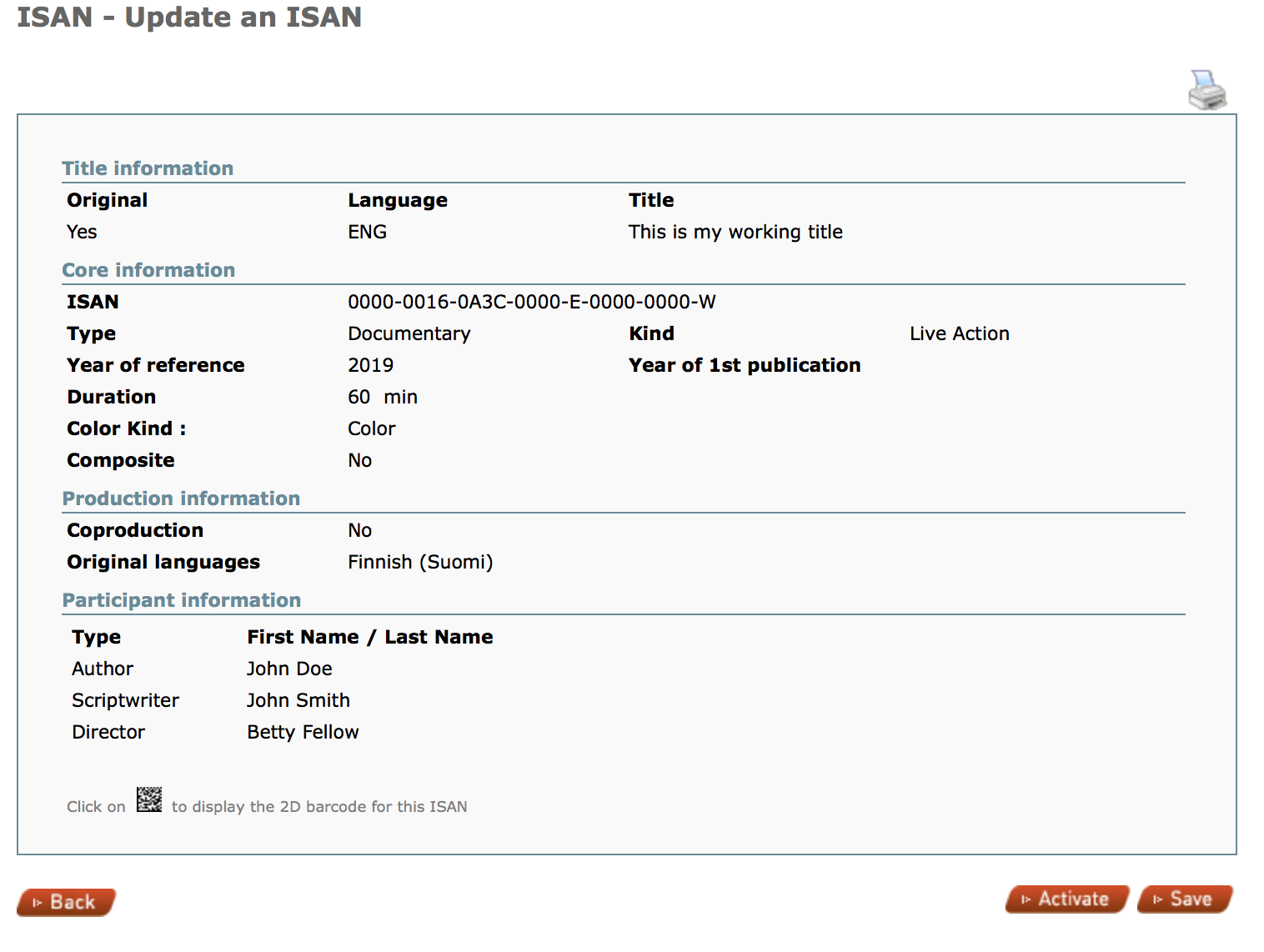 Click on "Save" to save the temporary information in the ISAN Registry.
WARNING: Do Not click on "Activate" unless you have filled in all definitive information and you want to activate the in-dev ISAN to make it searchable by everyone!