After having submitted the metadata for registration, the result of the registration application will appear in the notification board on the home page. This can take a few seconds or a couple of minutes depending on the number of other parallel ISAN registration requests by other registrants. 
Display the Notification Board
The notification board is on the Home page. To display the notification board, click on "Home" on the top right of the screen, just below the ISAN banner. 

The "Home" link is available from all screens, it displays the Home page with the Notification Board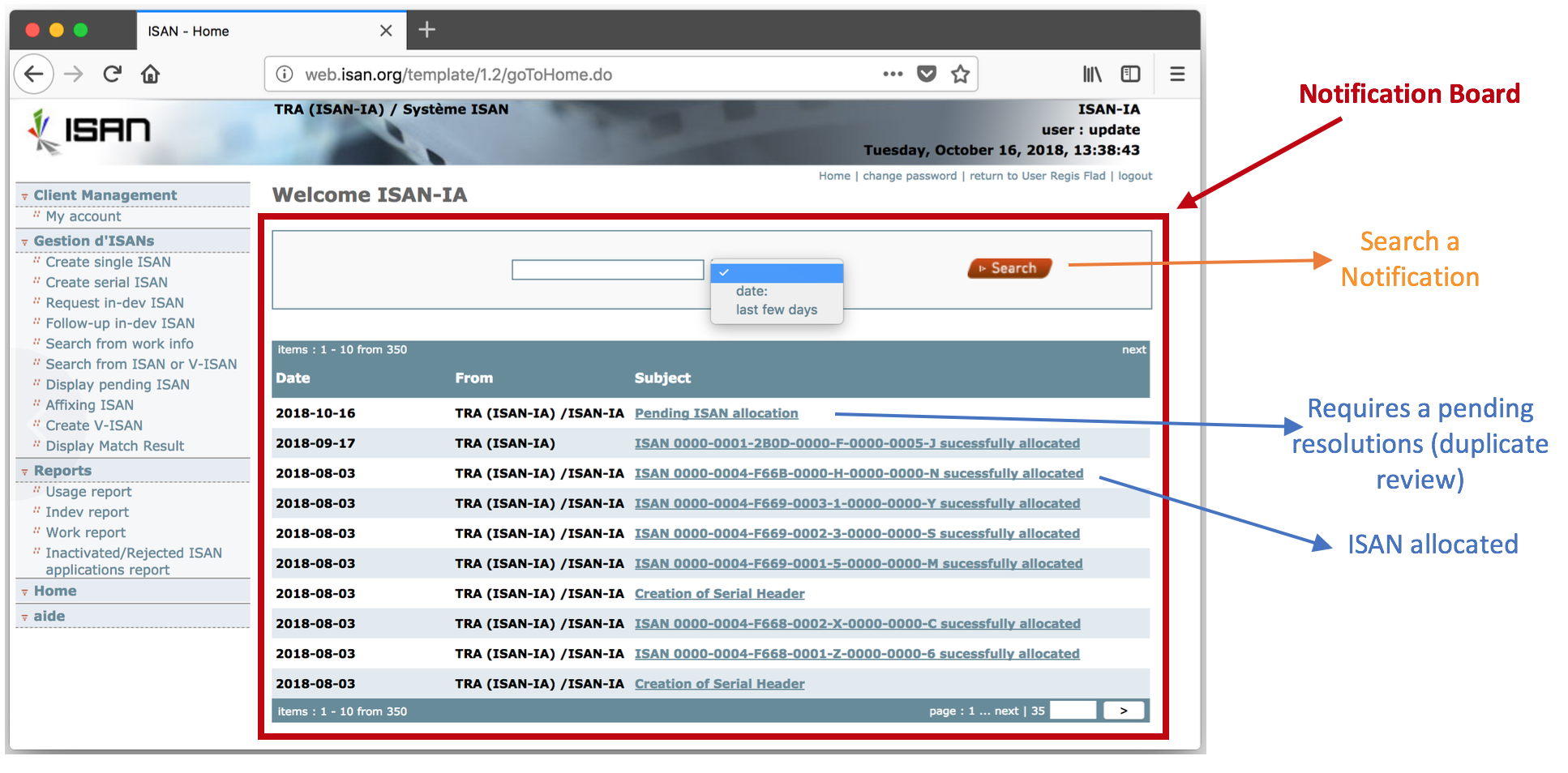 Refresh the Notification List
The list of notifications only refresh when the Home page is loaded, this is NOT automatic. If your registration request is not yet notified in the list, wait 30s and reload the home page by clicking the "Home" link on the top right of the screen. 
Pending ISAN allocation
If your registration request is Pending, you need to resolve the pending. Refer to Duplicate check - Pending Resolution for guidance.
After the pending resolution, the newly created ISAN (if applicable) appears the notification board. If the ISAN was already registered, use the ISAN retrieved at the duplicate check. 
Search for my work once the ISAN is allocated
For retrieving a work registered with ISAN, use the search engine: click on the menu item "Search from work info" to display the search engine.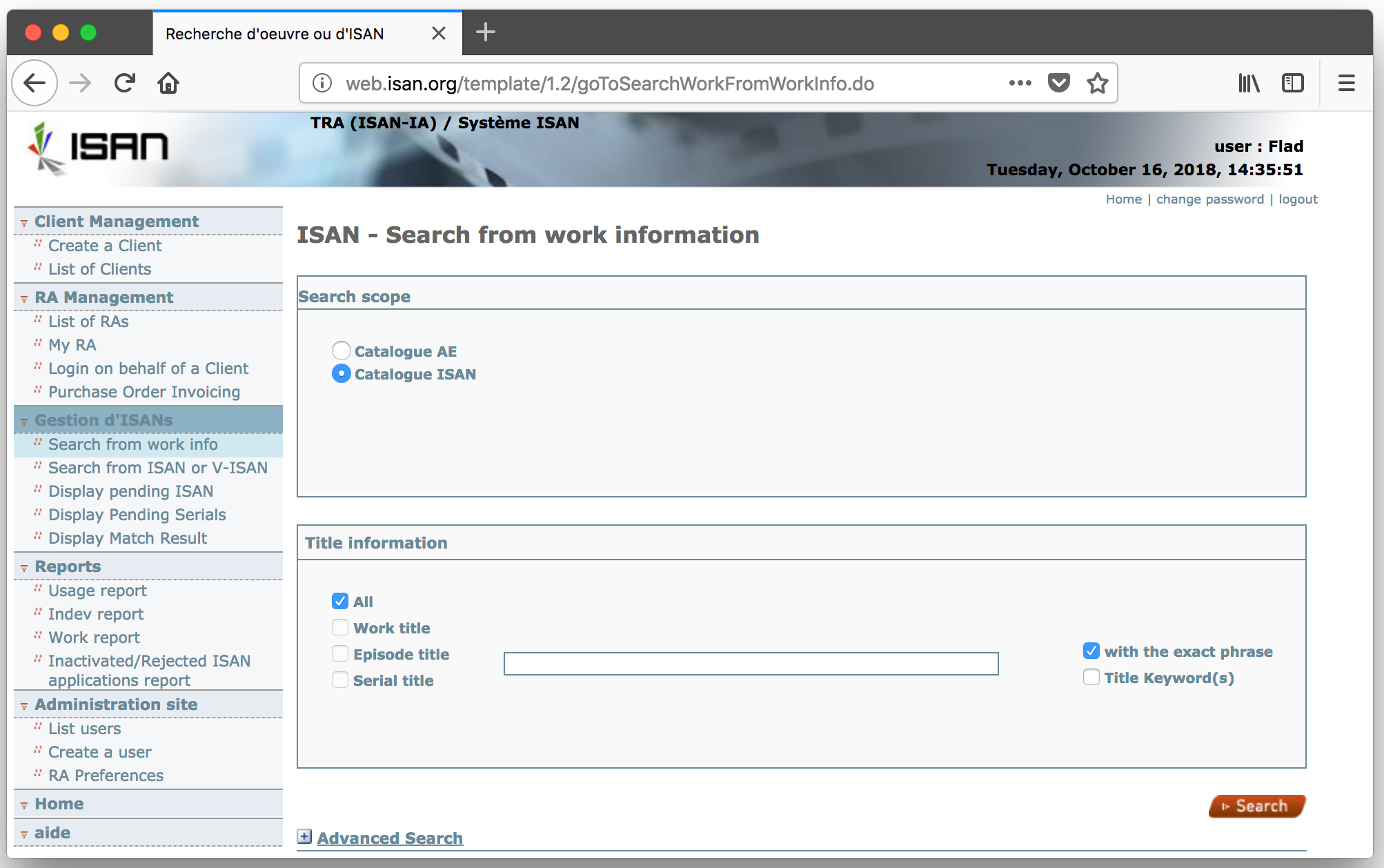 You can search by title and with more search parameters by clicking on "Advanced Search" on the bottom left below the "Title Information" box.